Industrial postdoc researcher and future research lead
Industrial postdoc researcher and future research lead
* NOTE the recruitment is now on a rolling basis and the application deadline is extended to 2023-09-15
Nobula is hiring for a permanent full-time role in central Stockholm, starting fall 2023.
Nobula is a 3D printing startup that is developing the Direct Glass Laser Deposition (DGLDTM) technique. Our technology features a novel laser-based glass 3D printer utilizing thin glass filaments as feedstock. The current printing feedstock comprises glass filaments made of fused silica glass, with the aim to study different types of glass suitable for 3D printing. Our vision is to expand the potential applications of glass 3D printing with a strong focus on sustainability.
Nobula's notable achievements include winning the Formnext 2021 Startup Challenge and reaching the finalist stage at the 2023 Hello Tomorrow Global Challenge. With over 40 active projects, we've caught the attention cross multiple industries. Our investors include the European Innovation Council (EIC), venture capitalists, business angels, KTH Holding, and the STING incubator.
Join a growing startup on an amazing journey within glass 3D printing!
We are looking for an exceptionally innovative and driven individual to join Nobula's R&D team in our mission to further develop our state-of-art glass additive manufacturing technology, and contribute to the advance of sustainable glass fabrication.
Industrial postdoc project: Sustainable fabrication of advanced photonic components through glass 3D printing
In your first two years at Nobula, you will be enrolled in the Wallenberg Initiative Materials Science for Sustainability (WISE) program as an industrial postdoctoral researcher, in partnership with KTH's Applied Physics department. This program will refine your skills in glass science and technology, preparing you for a future leadership role at Nobula, driving innovation, research, and production. As part of WISE, you will immerse in an international academic-industrial environment and participate in WISE activities such as the Graduate school that will help to create your network.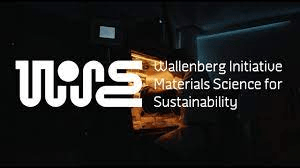 About the job
Research activities will be performed at Nobula and KTH, both located on KTH Campus. You will be working with state-of-the-art research and manufacturing equipment. Infrastructure central to the project will be Nobula's glass 3D printers [doi.org/10.3389/fmats.2022.978861] and a laser-based fiber draw tower developed at KTH [doi.org/10.1364/JOSAB.437667], as well as equipment for material analysis and characterization. Your role will be to:
Develop and optimize the current laser draw system to ensure successful filament production using different glass types
Perform systematic studies on our glass 3D printing process to define guidelines for specific applications
Develop your project management skills
Develop know-how concerning supply and production
Expand your networks within academia and industry
Journal and conference publication of research results is encouraged as well as national and international collaboration with industry and academic partners to expand your research network. 
Michael Fokine, Co-founder and CSO of Nobula will be your industrial supervisor with a focus on 3D printing, and filament fabrication, while Prof. Carlota Canalias, KTH will be your academic supervisor with a focus on applications and material/optical characterization.
As we are in a phase of rapid growth, it's the perfect time to become part of our team!
What we offer
A permanent position at a pioneering tech startup experiencing exponential growth
2 years of industrial postdoc training at a leading technical university
Postdoctoral completion may lead to a Research Lead role within Nobula
Working closely with the co-founders at central Stockholm
A competitive salary
Required qualifications
A doctoral degree in: Materials science and engineering, Electrical Engineering, Engineering Physics, Applied Physics, Production/automation Engineering, or related fields
Good programming skill (experienced in Python or equivalent)
Excellent English skills, written and spoken
Experience in laboratory work
Able to relocate and start working early fall 2023
Skills that will make you stand out
Experience in one or more of the following:
with additive manufacturing technologies, especially laser-based or DED
with product development; from prototype to market
of a hardware startup environment
in numerical simulation (material, mechanical, optical...)
in laser processing/optical fiber fabrication
with automation/machine vision integration
with life cycle assessments (LCA)
Knowledge in:
glass science, glass manufacturing and fabrication
polymer chemistry and coating technologies
writing patents
inclusive work environment
We at Nobula believe in the strength of diverse perspectives and are committed to creating an inclusive environment that values and respects all individuals.

Department

Science

Role

Researcher

Locations

Stockholm

Application deadline

September 15, 2023
Industrial postdoc researcher and future research lead
Loading application form